Electroforming/Electroplating Solutions
Vitesse Systems uses electroforming and electroplating to enable unique design decisions.
Electroforming removes seams that occur in parts produced by traditional machining methodologies. In addition to improving RF performance and increasing durability, this dramatically lowers PIM risk.
In certain cases, electroforming also eliminates tuning screws, leading to even better PIM and RF performance relative to a machined component.
For certain complicated designs, electroforming may also be the only option for manufacturability. This can enable RF engineers to design for better performance by removing manufacturing constraints.
Vitesse Systems Uses Simulation, Process Control, and Heritage to Make Electroforming Reliable
SIMULATION
In the absence of simulation, reliable, homogeneous growth is unfeasible. Our lab uses COMSOL Multiphysics® to model component area and current densities, making reliable growth on the initial attempt feasible — lowering lead times and prices by removing the guess work from the process.
PROCESS CONTROL
Our chemists use TrueChem to record our analytical procedures, catch trends in results early, and automate notifications of required corrections to our tanks. The impact of this system is a consistent plating environment that leads to consistent and uniform results, allowing us to maintain both Nadcap and AS9100 qualification.
HERITAGE
The custom nature of our work has provided our chemists and platers with ample opportunity to work on unique shapes. With 30+ years of experience solving difficult electroforming problems, we are confident in our ability to deliver reliable electroforming and electroplating results. Vitesse Systems has the know-how to help you understand why electroforming is or is not the right fit for your job, and we have the capabilities to complete your job on time, on budget, and within tolerance.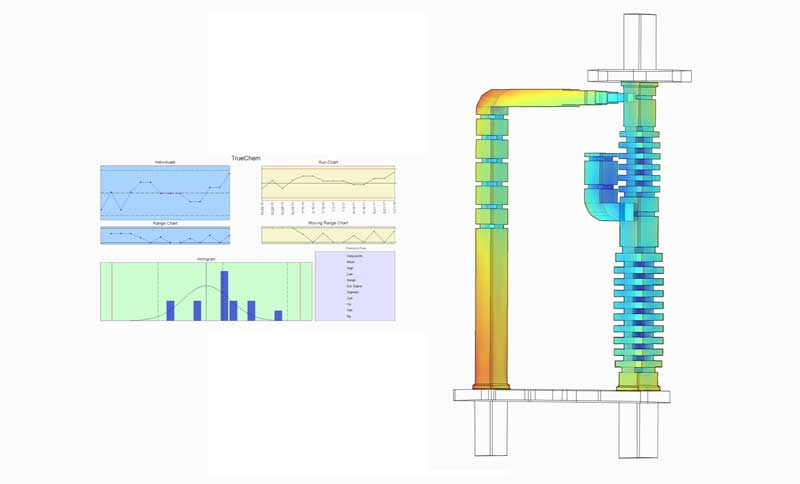 Precision Performance
Our machines shops hold tolerances of =/- .0002 inches, which are transferred to and maintained by our electroforming process. This enables very precise RF performance.
Thanks to our heritage with complicated components, we can meet your specifications:
Thermal Conductivity
Electrical Conductivity
Material Strength
Copper 1
Copper 3
Nickel & Electroless Nickel
Nickel Cobalt
Silver
Gold